APPI PILATES INSTRUCTOR TRAINING COURSES
The APPI Pilates method consists of a series of exercises to apply in the clinical setting and is the essential training tool for all health professionals. With over 60 educators, training is delivered in 15 countries across the globe. Our method is research based and as physiotherapists we recognised the demand for a more specific training program that targets higher theoretical and practical experience. The APPI Pilates course curriculum has developed over the years to become one of the most comprehensive curriculums for Pilates training of any organisation in the world.
Designed by fully qualified Australian physiotherapists in 1999, the APPI Pilates course provides therapists with a user-friendly program for retraining correct activation of the multifidus, TrA and pelvic floor muscles. Its progressive repertoire of mat and equipment based exercises is designed for physiotherapists and equivalent degree therapists to teach to the clinical population.
Unite Health Management offers three streams of education delivered by APPI including Matwork Certification, Equipment Certification and CPD courses. View the courses here.
THE CORE ELEMENTS OF ANY APPI PILATES COURSE
Put your patients' trust in our hands. Our program can help your clients with:
Correcting lumbo-pelvic alignment and activation of the key lumbo-pelvic stabilising muscles
Correct ribcage/thoracic positioning
Scapulo-thoracic stabilisation
Deep neck flexor retraining to stabilise the cervical spine

Our method also includes specific exercises to improve spinal mobility, flexibility of the trunk and lower limbs, body awareness and postural awareness, key factors in aiding and preventing lower back pain (LBP).
DIFFERENT WAYS TO LEARN
Our educators recognise people learn in different ways, so an APPI Pilates instructor training course applies a varied approach to your education:
Practical sessions – participants experience, observe and practice teaching
Workshops – focusing on the assessment of key spinal stabilisers as well as verbal, visual and auditory cueing
Pilates classes – enabling individuals to enjoy the experience themselves
Case study workshops – to establish clear clinical decision making
Structured lectures
An open and relaxed learning environment

The large practical component in each course gives each
participant the opportunity to practise and receive feedback from our experienced presenters.
Unite Health Management offers three streams of education delivered by APPI including Matwork Certification, Equipment Certification and CPD courses.
These courses will take you to a new place in your career. Existing health practitioners can adapt the APPI method into their own field. Watch your clients improve exponentially with your help and the help of this therapeutic regime. View our upcoming course dates or contact us to start today!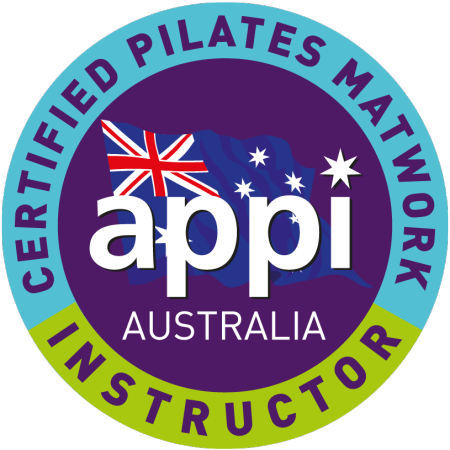 APPI Co-Founders Glenn and Elisa Withers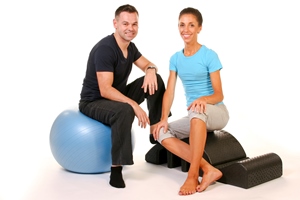 A word from Glenn and Elisa, co-founders of the Australian Physiotherapy & Pilates Institute©.
When we established APPI in 1999, we never imagined the program would become a world leader in its field. We are committed to ensuring that the program is continually reviewed and updated to ensure that we are teaching the latest in scientific evidence and responding to any feedback we gain from our valued clients.
We are now consulting on many boards at both industry and government level including the FIA, CSP, Skills Active, REPS and ACPET, ensuring that APPI is uniquely positioned to influence the opportunities for all our graduates and members.
We are very proud to be able to be a part of the graduate journey into a new career, many of who go on to establish thriving businesses.
We look forward to a future whereby the APPI Pilates Program is setting standards in health care rehabilitation throughout the world. We will never stop working, never stop learning, and we hope you enjoy this journey with us.
Find out about their journey into Pilates...