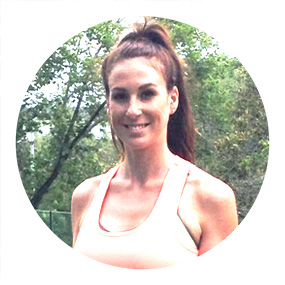 Sales & Marketing Manager
Ba (Hons) Business Management
Certificate IV in Fitness
Certificate IV in Pilates
Qualified Matwork & Reformer Pilates Instructor
Francesca is the Sales and Marketing Manager of Unite Health Management. She joined the team in 2012 and is responsible for developing and executing marketing programs that effectively promote the company vision, whilst further growing the education and products sector. Francesca works closely with our lecturers around Australia, helping to develop, manage and market new education programs. She is also a major part of our customer service team and we are sure you will love chatting to her over the phone.
Francesca holds a Ba (Hons) Degree in Business Management, majoring in Marketing, from the University Greenwich, UK. She is currently completing her MSc in Events Management. Francesca joined Unite Health Management from the APPI UK Head Office in London where her primarily role was to manage the APPI UK Pilates Conference – the largest Pilates event in Europe. Francesca has worked in the Health Education sector in the UK and Australia for the past 7 years. Her main interest has always been Pilates and she holds a Certificate IV in Pilates and Matwork & Reformer Certificate in Pilates. Francesca was also lucky enough to head over to the Rehab Summit based in the states with APPI Co–Founder Glenn Withers and fellow colleague Sarah Todd to launch the APPI Pilates Program in America.
You may have spotted our very own celebrity when she performed in the closing ceremony on the London 2012 Olympics! Francesca also volunteered as a London Ambassador where she put her organisational and communication skills to the test helping the thousands of people who attended the Olympics.
Francesca has a passion for exercise and nutrition and you will often catch her riding her bicycle to work or researching a new health craze.
Q&A with Francesca
How long have you been in Australia? I moved to Australia in November 2012 from the UK.
What do you love about working with Unite Health Management? There are many things I love about my job. One of those is that I get to work with two of my best friends everyday. We spend some much of our lives at work and I am so lucky to be surrounded by positive and inspirational individuals both in the office and with our presenting team. I also enjoy speaking to all of our members, its great to constantly receive fantastic feedback on our courses and hear about how delegates are opening their own studios or launching new services at their clinics due to a course they attended with us. I am also working on the new e-learning platform, which is very exciting and I can't wait until we release it.
What's different between living in Australia compared to the U.K? I feel as though the Australian life style is focused a lot more on the outdoors, healthy eating and exercise compared to London. General commute times are a look quicker here (and its so nice not to be stuck on a tube underground). But I do miss how close London was to the rest of Europe, its definitely a lot more challenging to go on an international weekend away here.
What's your favourite food? I don't know if I can pick just one! Anyone who knows me will know I have a massive sweet tooth. Whenever my family/friends visit from the UK I always request Galaxy Ripples and Minstrels. But I also love Apples (I most definitely eat one everyday) and lately I am addicted to salmon and turkey. Oh and cheese – I love cheese.
What's your favourite exercise class? This really depends on my mood and what I want to achieve. I of course love Pilates but I also really enjoy a bootcamp/functional fitness class to get my heart pumping (particularly after I have eaten chocolate and cheese!). Lately I have really been getting into yoga. When I first tried it I found it really difficult to shut of my mind, but I recently tried a new studio and they way the instruct the meditation/mindfulness segment really resonates with me. It not only helps me to relax after a stressful day, but its also helping me to live in the moment and appreciate the right now, rather than worrying about something that may or may not happen in the future.