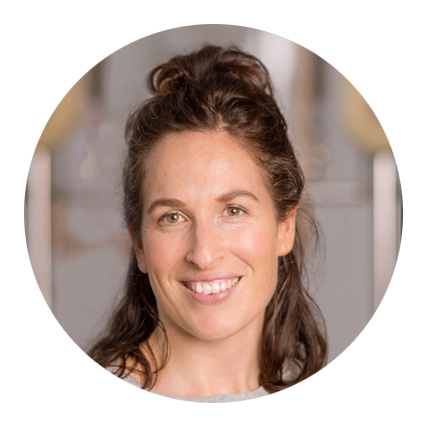 I strive to educate people on how their bodies work and how we can continue to dive deeper into understanding individually how we can live & move more efficiently to get the best out of life!
Kate started her Pilates practice in 2003 After injuring her back in a sporting accident. Soon after in 2005, Kate completed her first Pilates training course through Dance Medicine Australia (DMA). This was followed by the completion of her Advanced diploma of Myotherapy in 2007 at RMIT University. Since then Kate has undertaken further advanced training in Pilates. In 2010 completing comprehensive training with Body Arts and Science (BASi), followed by Diploma in professional Pilates training with National Pilates Training (NPT) in 2014. More recently in 2018, Kate completed her Meditation & Mindfulness teacher training through the Melbourne Meditation Centre.
Kate has worked in Pilates studios and Allied health clinics in Melbourne & on the Sunshine Coast QLD. Kate is currently running her own small studio in Prahran, Mind Body Integration. Kate has experience working with elite level athletes in sports such as Golf, Ironman Triathlon, CrossFit & Swimming. Kate has also worked with many general population clients who are active in a variety of activities and hobbies. Educating clients on the benefits of whole health wellness is Kate's aim, blending her skillset of Myotherapy, Pilates and Meditation is a rewarding approach to wellness.