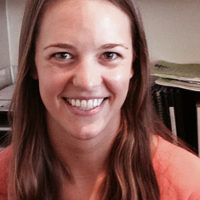 Stephanie graduated from Victoria University with a Bachelor of Applied Science and a Masters of Osteopathy. As part of her master's degree, she completed her research project on the physical, emotional and behavioural impact of chronic pain.
Since completing her studies, Stephanie worked in a private hospital in Mumbai, India. During this time she worked alongside some of the most renowned orthopaedic surgeons and physiotherapists in the country to provide patients osteopathic care and assist in their rehabilitation.
Stephanie has also worked as a sports trainer for the Box Hill Hawks in the Victorian Football League. Working with athletes at the elite level has given her an insight into the importance of using exercise to assist patients in injury prevention and rehabilitation. This lead her to undertake further training in clinical pilates and she is now a certified instructor with the Australian Physiotherapy & Pilates Institute (APPI).
Stephanie's osteopathic and pilates training enables her to equip patients with the tools they need to take an active role in their own health care. Her treatments are particularly focused on locating the structural and biomechanical causes of injuries and addressing them.
03 9431 5775
stephanie@gatewayosteo.com.au
www.gatewayosteo.com.au