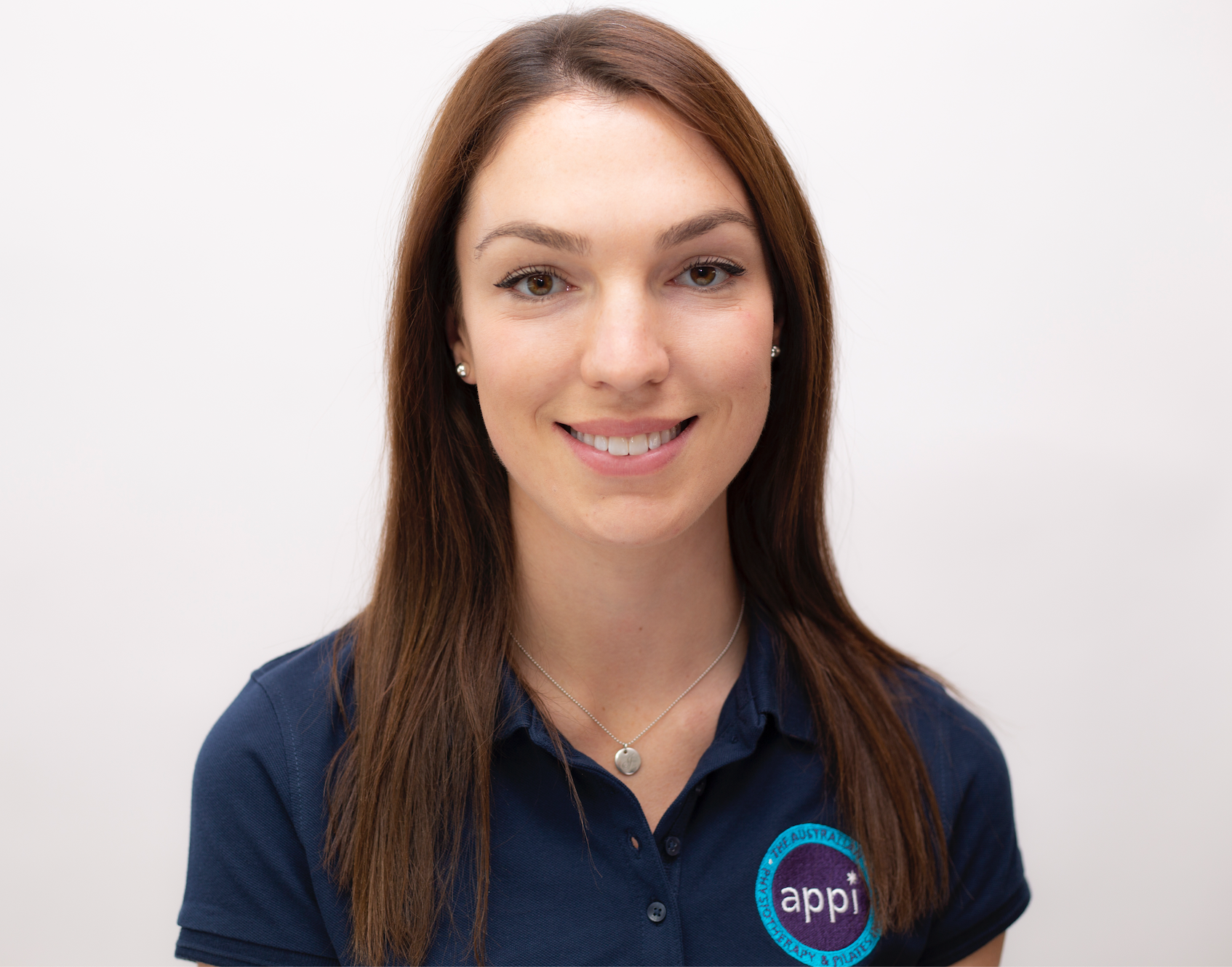 Jess is a Physiotherapist and Pilates instructor. She graduated with Honours at The University of Melbourne in 2012, and has since completed post graduate qualifications in Pelvic Floor Physiotherapy.
Jess has gained extensive experience working in both the public and private sectors throughout Australia and the U.K. She has recently returned from the U.K. where she was working for the Australia Physiotherapy and Pilates Institute (APPI) as a Consultant Physiotherapist, mentoring a team of Women's Health physiotherapist's. She also worked for the APPI Education team as a course educator, sharing her knowledge of Pilates to healthcare professionals throughout England and Scotland.
Jess has lots of experience in Pilates; from clinical rehabilitation in a one-to-one setting, duets, clinical rehabilitation classes, and fitness classes in gyms and physiotherapy studios. Her APPI Pilates training has provided a solid foundation for rehabilitation of physiotherapy clients and progression to functional activities and full wellness.
Jess has a special interest in treating women's health, pelvic and spinal conditions. Her clinical approach combines evidence-based physiotherapy with clinical Pilates, dry needling, education and specific exercise rehabilitation to treat, manage and promote well-being. She is passionate about helping people of all ages achieve their optimal physical health and well-being.
Outside of work you will find Jess running along the Yarra River, on a netball court, sourcing out the best coffee shops, or in the Pilates studio inventing new moves for her clients.