MELBOURNE - Intensive training
Mon 21st - Fri 25th Oct
Mon 28th - Fri 1st Nov
Mon 4th - Thurs 7th Nov
MELBOURNE - Weekend modules (6 weekends)

Sat 26th - Sun 27th Oct
Fri 30th Nov- Sun 1st Dec
Sat 14th - Sun 15th Dec
Sat 18th - Sun 19th Jan 2020
Fri 21st - Sun 23rd Feb 2020
Sat 21st - Sun 22nd Mar 2020
SYDNEY - Weekend modules (7 weekends)

Sat 19th - Sun 20th Oct
Sat 23rd - Sun 24th Nov
Sat 14th - Sun 15th Dec
Sat 18th - Sun 19th Jan 2020
Sat 15th - Sun 16th Feb 2020
Sat 14th - Sun 15th Mar 2020
Sat 28th - Sun 29th Mar 2020
PAYMENT OPTIONS
Option 1 - UPFRONT
Option 2 - INSTALMENTS
OCTOBER INTAKES

Payment 1 - Due now to secure one of the final places
Payment 2 - Due 20th Sep
INSTALMENT VOUCHER CODE
Enrol above and enter the voucher code PIC1
Instructions will be sent to you for your balance payment
Unite Health is the sole provider of APPI Pilates instructor training in Australia and New Zealand. APPI stands for The Australian Physiotherapy and Pilates Institute, and we have been educating people for over 19 years in 21 countries.
Join a growing community of over 50,000 APPI Pilates instructors around the world. This course offers an internationally recognised Pilates Certification delivered by the worlds #1 Pilates education provider.
Course Overview:
Over 14 days of face-to-face training in both matwork and reformer Pilates you will learn the anatomy and physiology required to become an outstanding Pilates instructor. Over 100 Pilates matwork Pilates exercises and the full repertoire of reformer Pilates exercise will be taught on this teacher training, alongside APPI's unique 5 stage model of Pilates prescription.
Be guided by our Pilates teaching script, and be exposed to our unique surface anatomy practical workshops that brings anatomy to life. Your practical experience will encompass 1:1 teaching, small group teaching, and group class teaching in both matwork and reformer Pilates.
Certification Breakdown:
Attaining certification as an APPI Pilates Instructor requires completion of pre-course requirements, 120 hours of face to face training, observation, self-practice and practice teaching hours as outlined below:
120 hours of face to face training
20 hours of observation
40 hours practice teaching
60 hours self practice
Course Objectives:
Learn the anatomy and physiology required to be a competent Pilates instructor

Learn over 100 matwork Pilates exercises from beginner to advanced levels

Learn the full repertoire of reformer Pilates exercises from beginner to advanced levels

Learn APPI's unique 5 stage model of program prescription

Learn the process of delivering 1:1 Pilates sessions

Learn how to provide innovative and energetic group classes (matwork & reformer Pilates)

Learn how to clinically reason your program planning
Here what I course participants have to say about our APPI Pilates Instructor Certification
Course feedback
"The training was just fantastic! My physio and Pilates teacher recommend APPI Pilates teacher training as the best in the industry" - Darren Chandler


"I felt supported from the first phone call, the team at Unite Health is so professional. The course exceeded my expectations and I loved that it was delivered face to face" - Sonia Digglio


"Every single part of the Pilates teacher training was great but above all having Phoebe Cole as our instructor was my favourite part. She is the most inspirational teacher I have had in my life" - Aleksandra Korpal


"This course 100% exceeded my expectations. I did not think I would learn so much content so quickly and easily. I loved the way each day was set out with a morning class then theory and then learning the Pilates exercises. I can not recommend this course enough" - Rhianna Lewis
To become a fully qualified APPI Pilates Instructor you will be required to complete certification exams at the completion of your teacher training. There are 2 components to the exam, practical and theory. You will also be required to hand in your completed Pilates certification logbook
Certification logbook:
As part of your APPI Pilates certification, you will be required to complete the below additional out of course hours which you will record in your certification logbook. Once enrolled you will beable to download your certification logbook from our online learning platform.
Your instructor will talk through the logbook and Pilates certification requirements in-depth on your course. Your completed logbook is to be submitted on the day of your Pilates practical exam. Additional out of course hours are outlined below.
20 hours of observation
40 hours practise teaching
60 hours self practise
Pilates practical exam:
You will be required to design a 1 hour Pilates session for a client of your choice. The session must include elements of matwork and reformer exercises. The session should address any of the issues raised in the assessment that is submitted as part of the case study. On the day of your examination, you will be required to provide a body to be your client for the purposes of the exam. You will have 1 hour to deliver your session. You will be marked on the following elements of your teaching:
Session planning – does the session flow in a structured way and allow the client to achieve the goals set out in the case study.
Introduction –the meet and greet procedure and introduction to the mat and reformer.
Exercises teaching – introducing the reasons for the exercise to the client
Demonstrations
Cueing – verbal, tactile, visual imagery
Energy and motivation of the voice
Safety
Following on from the exam you will be required to demonstrate a range of exercises in both Pilates matwork and reformer to show your ability to perform the exercises to an acceptable level. This will include at least 4 exercises on the mat and 6 exercises on the reformer.
Theory:
An online multiple-choice exam that covers the following topics.
History of Pilates
History of APPI
Classification of APPI exercises
Name of APPI exercises
The relevant choice of an exercise for a given goal. For example – which of the following matwork pilates exercise is designed for gluteus medius activation: a)Clam b) Abdominal preparation c) Hundreds Level 5
A 70% pass rate is required in both the theory and practical examinations.
You will also be required to complete additional out of course hours training (observation, practise teaching, and self-practice) and record these hours in your logbook. Your logbook is to be submitted at the time of your practical exam.
No pre-requisites are required to attend this training. If you are an allied health professional (Physiotherapist, Osteopath, Exercise Physiologist, Chiropractor, or Physiotherapy/ Osteo student) please view our range of clinical Pilates training courses here.
Meet your course presenter - Phoebe Cole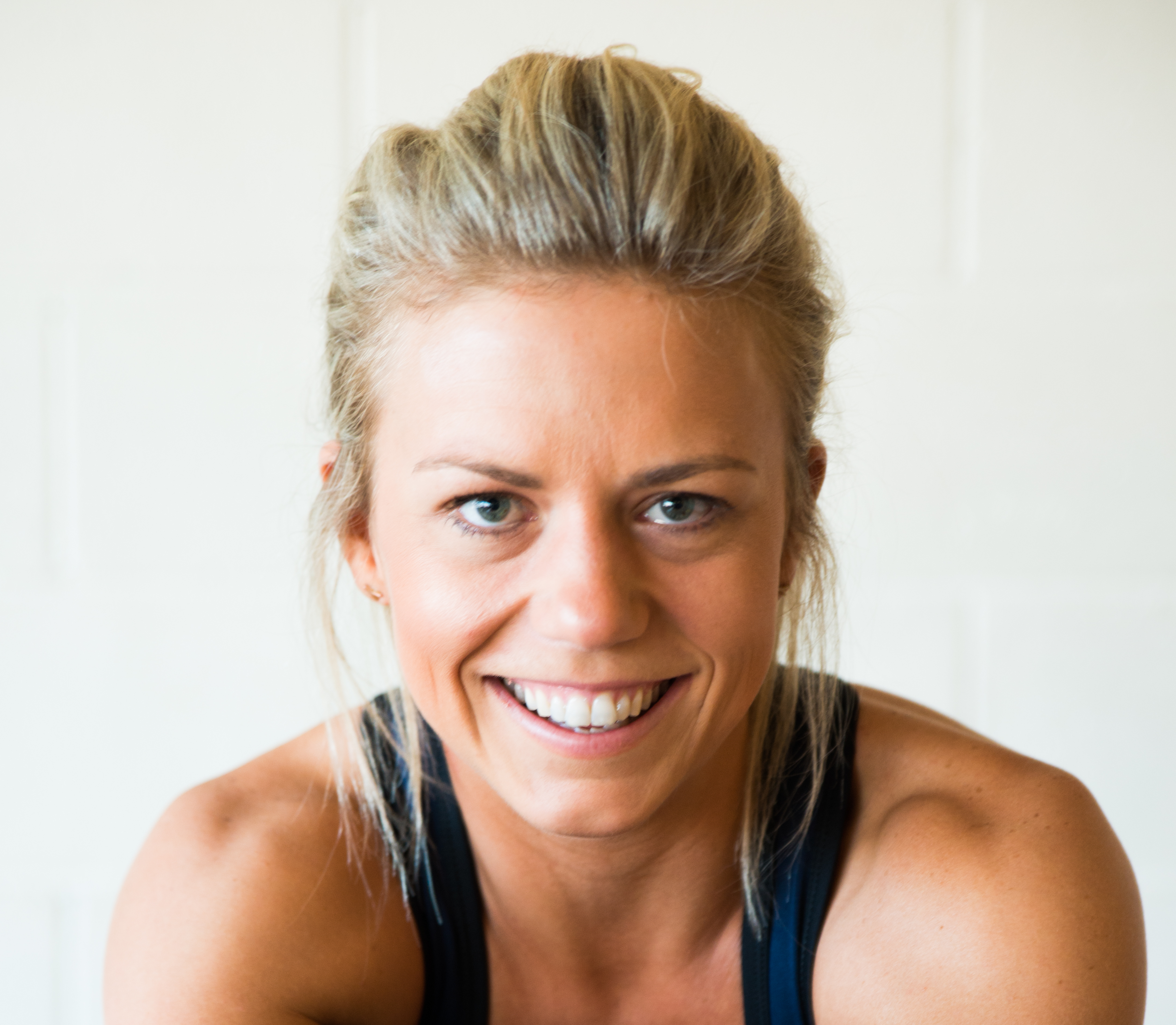 Phoebe has a love for health and rehabilitation and has been mastering her knowledge for 13 years. Phoebe started her career as a myotherapist as she believed it took a whole body approach to treat people with muscular pain and injury. This opened many doors for Phoebe including working with the Australian ballet and Victorian boys gymnastics. Phoebe treated at a clinic that specialised in hip arthroscopy which fuelled her passion for not only prevention but rehabilitation as she could see that all problems could be prevented through education, strength, and conditioning.
Phoebe completed her clinical Pilates and diploma of Pilates qualification and felt Pilates was the answer to healing the body. She has now been teaching clinical Pilates for seven years working with all levels of clients and a special interest in pre and postnatal care. Phoebes skills includes a whole body approach alongside her other devotion, teaching yoga and meditation.
Phoebes passion is in the treatment of musculoskeletal care through tailored body, mind and movement connection and she believes that by maintaining the structural integrity of the body you can prevent pain, injury, and have a happier state of mind.
How do you become a certified Pilates instructor?
To become a fully certified Pilates instructor you must complete all course hours, logbook requirements and your certification exams. Your Pilates certification logbook hours include:

20 hours of observation (10hrs matwork and 10hrs reformer)
40 hours of practice teaching
60 hours of self-practice
Students will record the above hours in their certification logbook, received once you enrol onto the course. Students must then submit their logbook at the time of their Pilates practical exam.

How long does it take to become a certified Pilates instructor?
It can take anywhere from 3 - 9 months to become a fully certified Pilates instructor.
Unite Health offers Pilates certification in weekend modules delivered over 6 months or intensive training delivered over 3 weeks.

What does my Pilates certification mean?
Once you are a fully certified instructor you will be able to gain insurance to start teaching Pilates in studios and fitness centers. We recommend our course graduates obtain insurance through Therapy Sure or Insurance House.

Do I need to complete a Certificate IV or Diploma in Pilates to become a Pilates instructor?
To become a Pilates instructor you are not required to complete a Certificate IV or Diploma in Pilates in order to teach. APPI Pilates Instructor Certification is internationally recognised and will equip you with all the skills, knowledge and confidence required to gain employment as a Pilates instructor.

As of the 1st April 2019, Pilates instructors are no longer able to offer health insurance rebates to their clients.

Do I need anatomy knowledge prior to attending this course?
No anatomy or physiology knowledge is required prior to completing this course. Anatomy and physiology relevant to Pilates will be covered in-depth on the course.

How long do I have to complete my exams?
From the time you commence your training, you have up to two years to complete your logbook and certification exams.
How much money can you make as a Pilates instructor?
In Australia, Pilates instructors can make anywhere from $35 - $100+ depending on your place of employment and if you decide to set up your own Pilates business.