Embracing the "new' normal for Pilates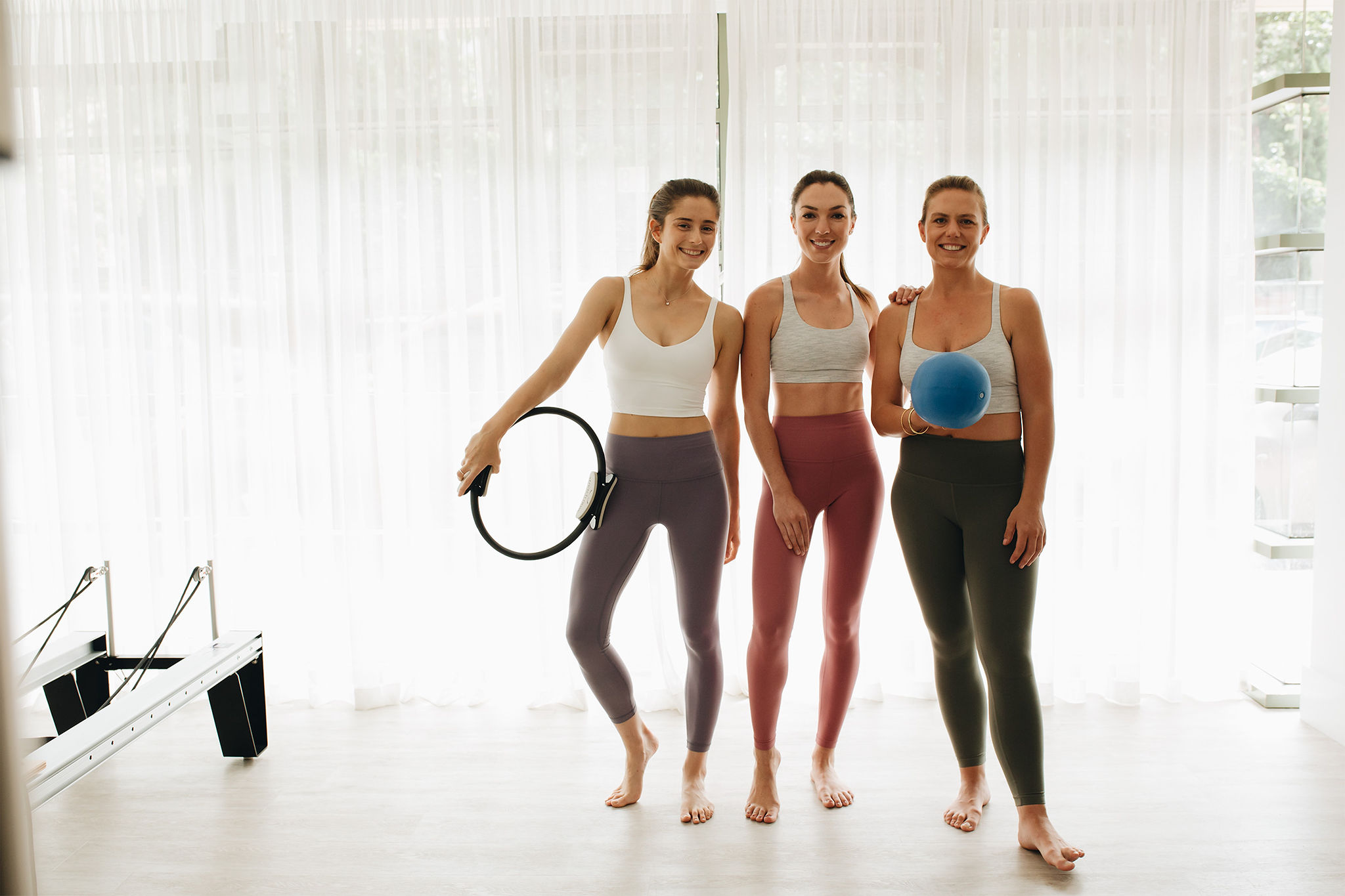 As we tentatively emerge from our caves of isolation; we look to the dawn, take a big stretch and set off on our next adventure. Well almost. Emphasis on tentative, as this time is certainly not behind us yet. How do we adapt to a "new" normal?
What have we learnt:
What does a new normal look like
Where we can adapt and grow
Where are the opportunities?
"I can't go back to yesterday - because I was a different person then" Lewis Carroll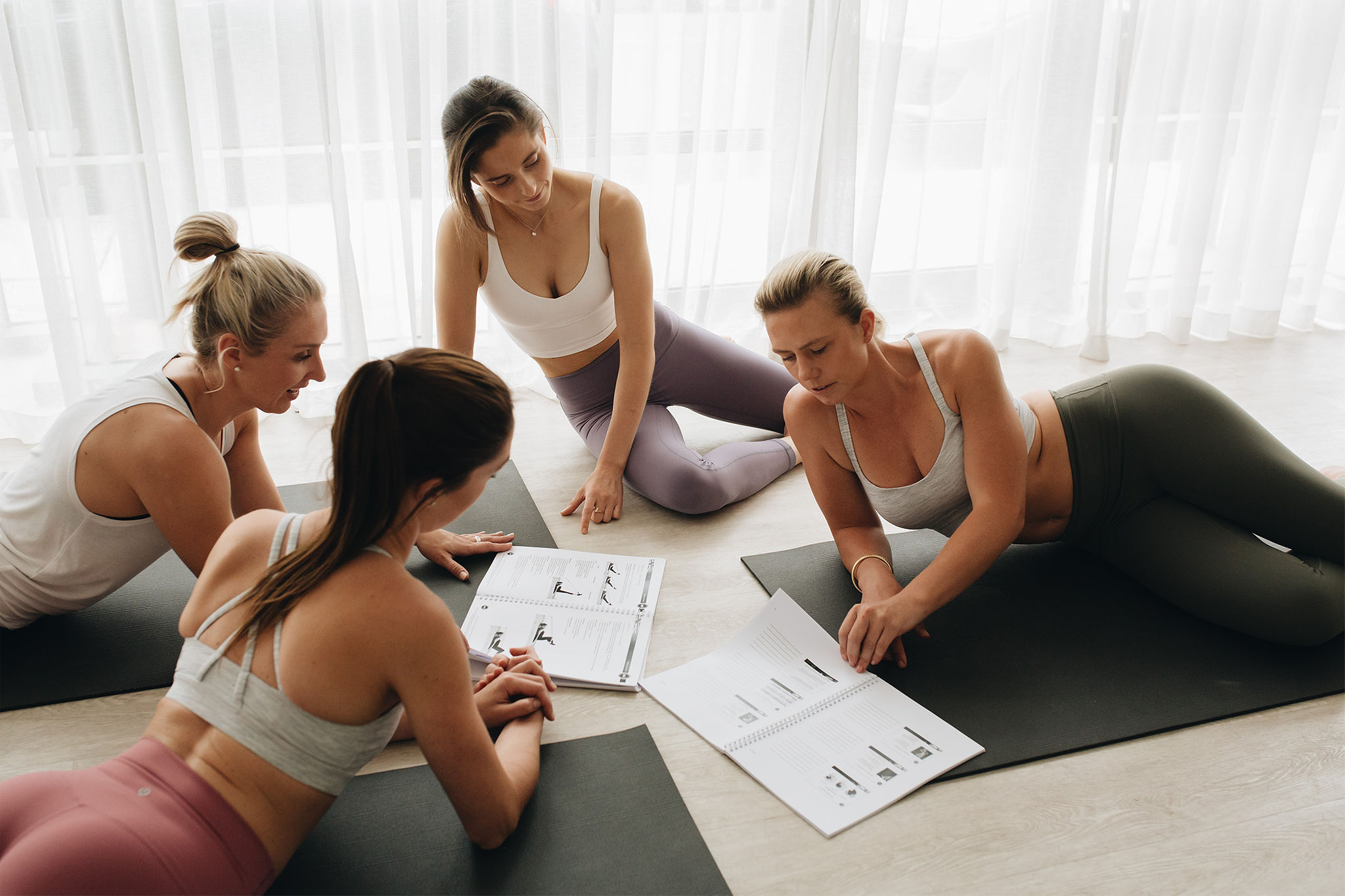 What have we learnt:
Treating online works
Learning online works
There is a silver lining


Treating with Pilates online works. Us Clinical Pilates peops always knew Pilates and movement were the best treatment of choice, right?
When it became the only treatment of choice more have realised it too. To empower clients with movement sets the foundation for positive outcomes.
Learning online works. It is possible and effective to learn from the comfort of your own home. I am somewhat addicted! Help.
Have you managed to do a course or two? If not, be sure to check out the online courses Unite Health are now offering here.
There is a silver lining. What has it been for you? For me; it's been having time to do more learning work on my business; spend time with my kids; watch other businesses thrive despite current challenges, and observe the power of kindness.
Oh and truly appreciating the impact of a hug and human contact, right? (or a face to face high five for non-huggers).
What will the new normal look like?
Online
I believe online Pilates and learning, in some capacity, is here to stay. The barriers to exercise and education have been removed. Time, the greatest commodity is more available to many not travelling to work or pilates. A "local" service can now be available worldwide. Classes can be attended by new online clients all over the world day and night. Sessions can be recorded to complete at a convenient time by anyone, anywhere.
Baby Steps
We are not there yet. Clients are coming out of their isolation caves too. Many are not. There is still the risk of a second wave. Staying online takes away any risk. For those seeing clients face to face, here is a reminder from the Australian Physiotherapy Association on how you can stay safe during this time. Let's not get complacent.
What additional infection control measures can I take in my clinic
What's the cost?
Can you have the same price for your in-person sessions as before? For some this time has had zero impact on their income. For others it's been massive. Moving forward, will the pricing to services change across the board to accommodate this?
For now rather than lower prices, tier your services and offer affordable options.
Consider group mat sessions where you can have up to 12 clients and offer a lower price point to help keep your clients moving and well. Mat classes have been proving popular in the last few years. 2020 has proved it can be a stand alone offering.

Record exercises and offer 6-8 week programs. More on that down the page.
APPI Clinical Matwork Certification covers everything you need from; detailed repertoire; clinical reasoning; skills to create a flowing class.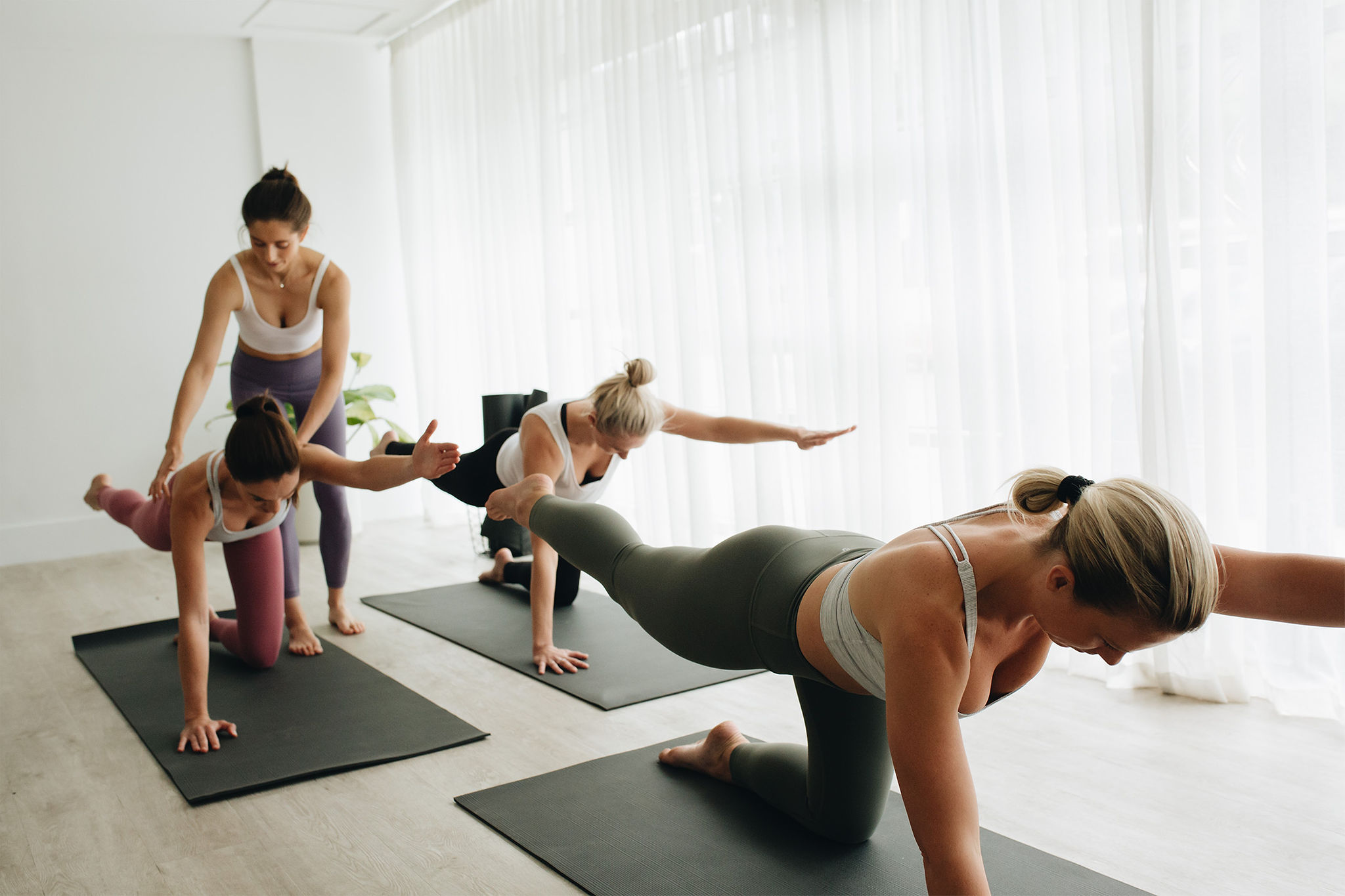 How do you adapt and grow?
Use your words wisely
Refine Assessment and Observation
Plan your classes
Upskill online
Whether you are the business owner, employee or student - the skill of working online will become a desirable attribute that you would do best to cultivate.
Here's how you can tailor your clinical practice to get the most from online sessions.
Use your words wisely
How we communicate online is important as we are relying on words over tactile cueing.
Keep instructions short

Speak slowly

Demonstrate first where possible

Have your client perform a few reps before providing cues unless unsafe to observe different areas.

Use imagery

A clock face can be helpful when asking clients to move their bodies in different directions.
Effective communication is an important theme in all of the APPI courses and a skill that can always be improved.
Refine Assessment and Observation skills in your Zoom 1:1 Sessions
1. Use Pilates exercises to assess during the session. Determine movement patterns and asymmetries. For example:
Arm openings (see video below)
Roll downs (see video below)
2. Ask your client to consider where they feel the pressure in their feet. Foot pressures can provide useful information about where your pelvis likes to hang out.
A rotated pelvis may show up as weight in the front of the left foot and back of the right foot.

How will that affect the length tension relationship of muscles around the pelvis and the posture of the joint above and below?
3. Roll down is an effective tool to observe spinal flexion and how the body moves to accommodate. Side on:
Is there movement at the spine or a hinge at the hip?

Does the rib travel back (retract - anterior tilt) or is there a flare (posterior tilt)?

Does the pelvis travel back during the flexion?

What's happening at the knee's? Is there a bend or hyperextension?
4. When observing movement it can help to divide the screen into a rectangle. For example:
During a single leg stand does their torso travel further to a side of the rectangle compared to the other side?
5. Scan different parts of the body with 5 or so reps, focusing on an area relevant to the client also. Don't try and see everything in the whole body at once, you'll miss something.
Feet and Lower Limb,

Pelvis,

Lumbar Spine

Rib and Mid Spine,

Neck and Shoulder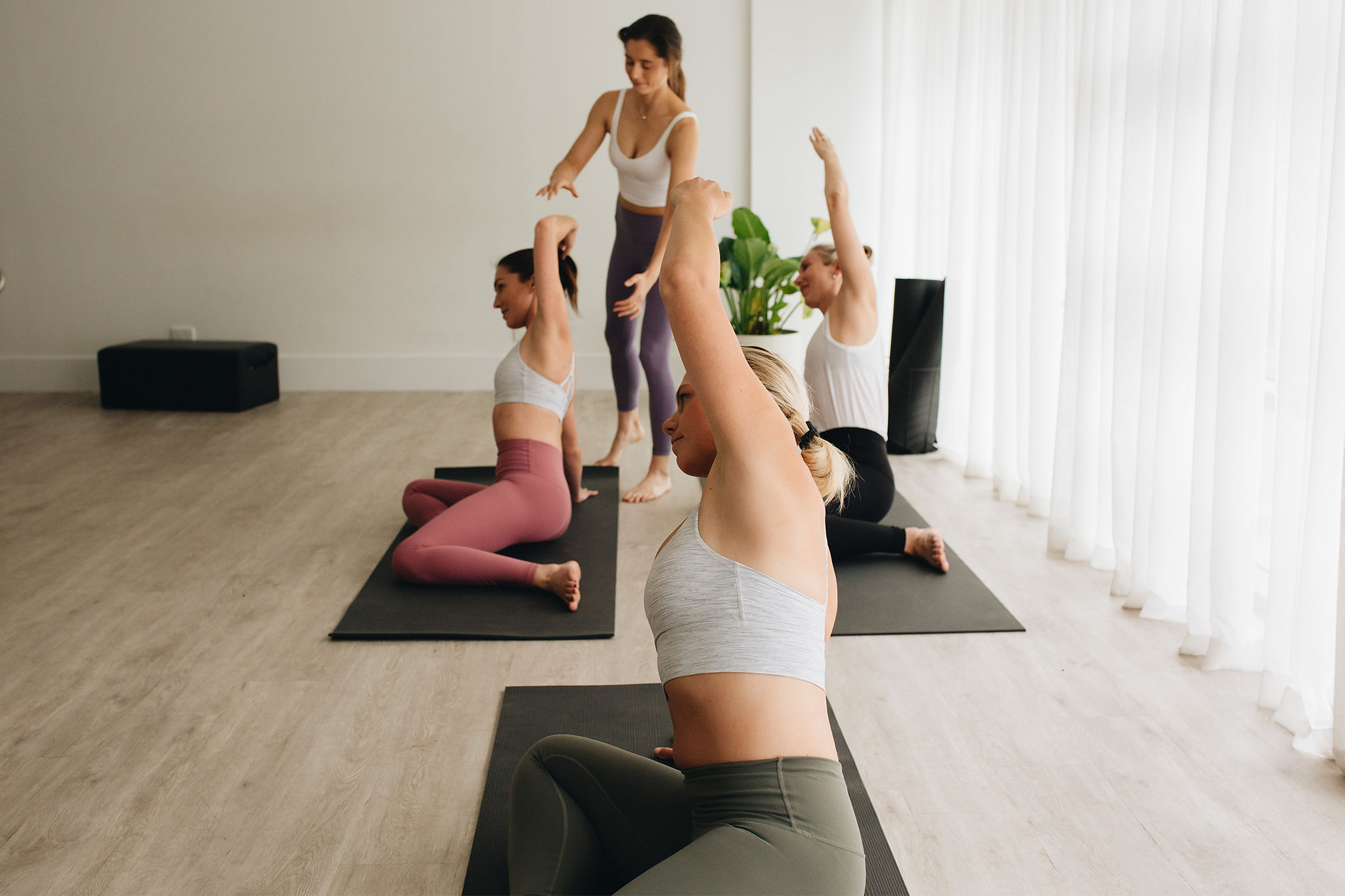 Plan your Zoom class down to a tee.
Planning a class gives you a guide to refer to, so you can focus on teaching and enjoying the session. You'll need to be flexible to accommodate clients' needs during the session. In APPI Matwork Level 2 class planning is a key component of the course.
60 minute Class timing example.
20 minute warm up / 6-8 exercises
30 minute body / 8-10 exercises
10 minute cool down / 6-8 exercises
Keep your eye on the clock to ensure you get to the cool down.
I have been known to have gotten excited in my planning and included way too many exercises. Better to have less with a few back ups than too many and you miss creating a whole body workout.
Make sure you cover each side, it does happen that a side is missed. You certainly don't want your clients walking round in circles having only worked one leg!
Upskill online
Online courses have become the norm and created opportunities for those not able to attend in person now and in the future. Online courses have proven effective so if you have struggled to find the time to make it to the course due to the distance then online is for you. Click here for a full range of Unite Health Online Courses. For those looking forward to attending a course in person, we hope to see you soon as face to face courses are now running at Unite Health. For face to face courses click here.
Where are the opportunities Online.
Growing an online business is the way of the future. For those who have been working with clients online you can attest that teaching online has helped your clients. For those of you that haven't, take it from me - it works. Incorporating online options into your business is a no-brainer.
Don't have a business? Work for someone else? Talk with your employer about setting this up. What about your personal brand? Film yourself teaching Pilates on instagram or facebook live or start a youtube channel, or both. The Online world is your oyster.
Instagram & Facebook Live
Whether for your personal brand or business or through your employer Facebook and Insta live has been a great space to share your teaching. You have to be hot on how you communicate and be ok with not seeing what your clients are doing. Check out our resident teacher Mari's instagram for some inspiration.
You tube
Creating a youtube channel is a great way of firstly practicing your teaching, creating a resource for your current clients as part of their home exercise program, sharing pilates sessions with those who wish to start or continue online at their own time. You can add the youtube clips to your website and even look at creating online programs, turning your service into a product.
Other video recording options include - zoom and vimeo.
So a time for reflection and lots of opportunities moving forward …
What's next for you? What can you do to go "online"? How can you improve your skill set? Let us know your thoughts and ideas.
Give the team at Unite Health a call to see how they can help. Book in a time to chat here.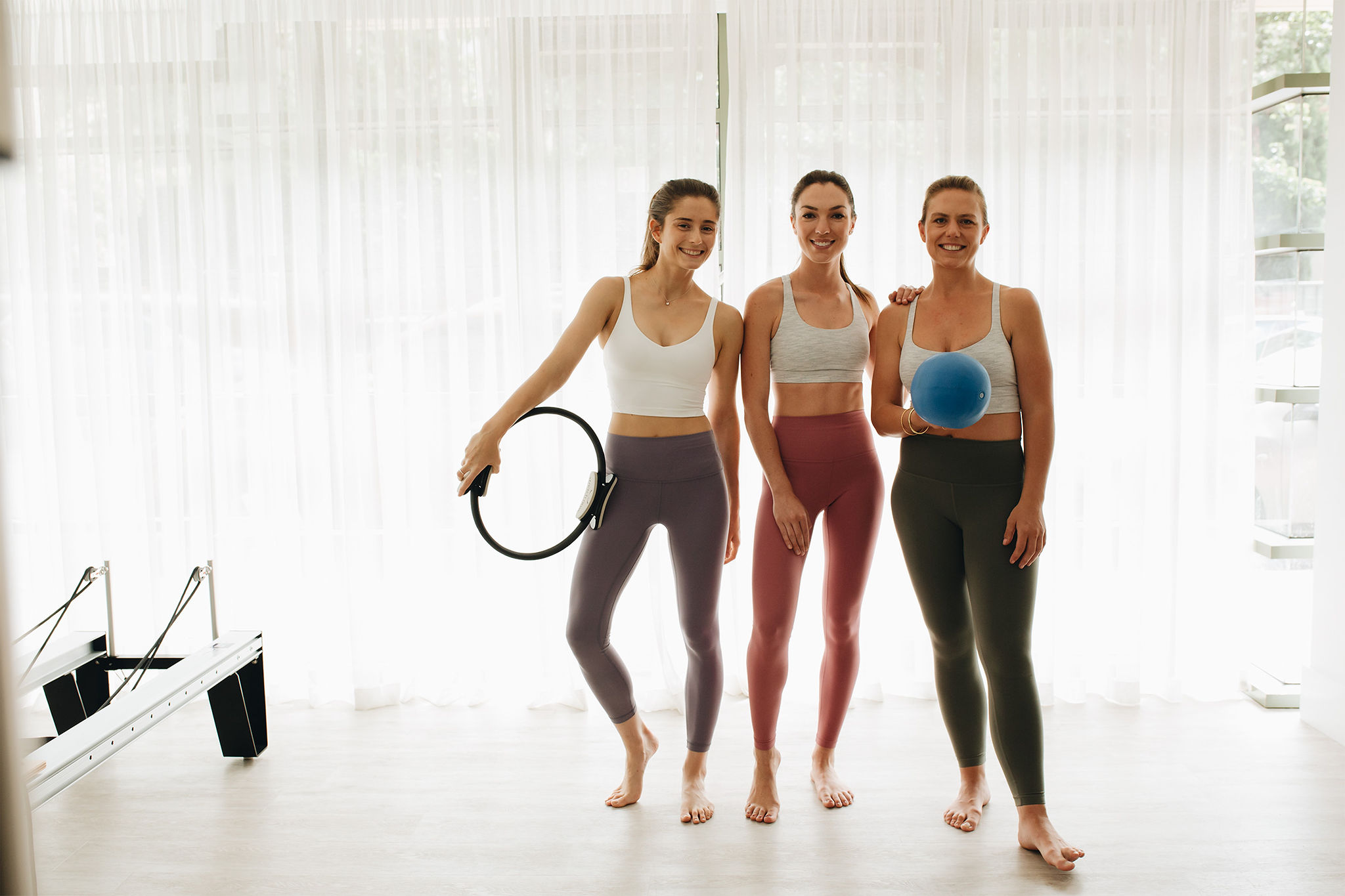 About the author:
Eva is a Physio and Presenter for APPI. She is obsessed with human movement. When she isn't learning, teaching or seeing clients, she is riding her bicycle or going on adventures with her kids, pooch and husband.
You can find her at @havemovement on Instagram