Grow your clinic with Pilates classes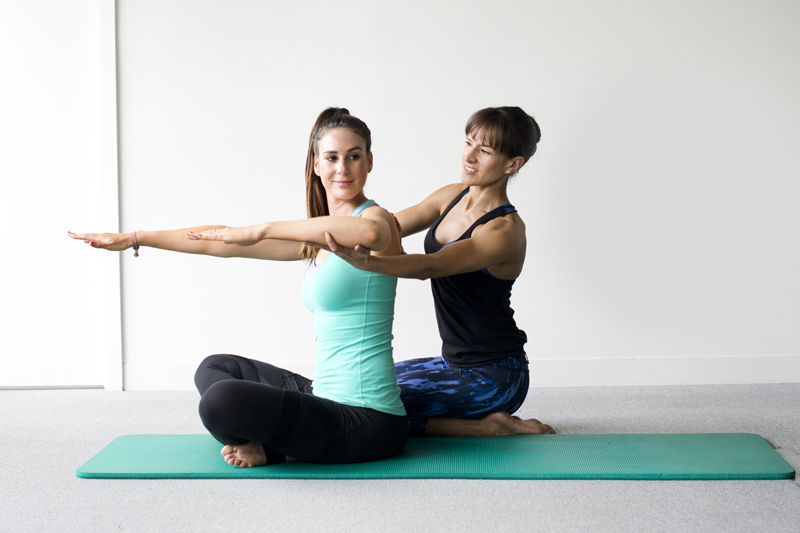 Grow your clinic with Pilates classes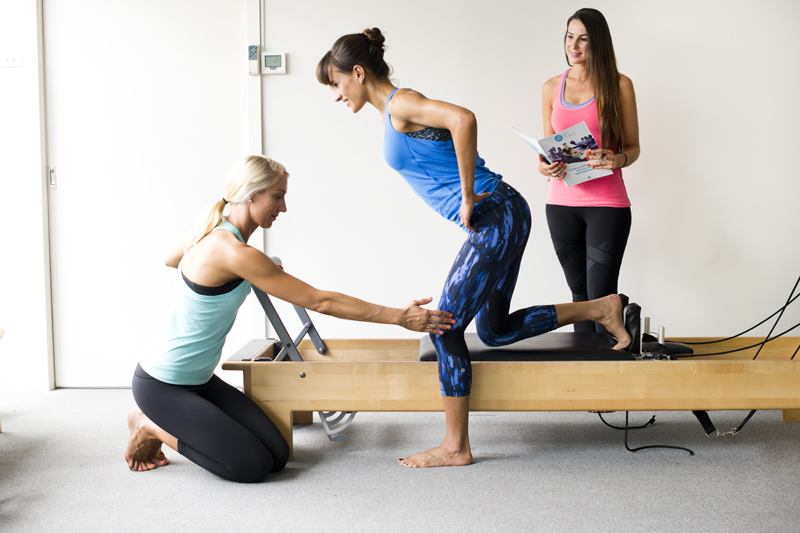 Offering Pilates classes at your clinic is a fantastic way of retaining clients once they have completed their 1:1 program. At the end of your initial assessment or 1:1 treatment program, rather than sending your client away to another provider of Pilates classes or a gym/fitness setting you can retain your clients by offering small group sessions or classes. Small group sessions and Pilates classes enable clients to further progress through their rehabilitation safely while developing  independence and benefiting from ongoing Pilates at a more affordable rate.
Small group Pilates sessions
Small group sessions typically consist of 2-4 clients per physiotherapist for a 45-60 minute period. Each client generally follows their own Pilates program. Prior to attending, it's recommended that each client complete an initial 1:1 assessment to determine their injury status,  goals and ability level.  During this session clients would also be introduced to the Pilates equipment and taken through the APPI 5 key elements. From this initial assessment, the treating physiotherapist should then develop a program for their client to follow while attending the small group sessions. This approach means that the client understands what they should be doing in each session and also allows the group physiotherapist to appropriately manage the client, modify exercises where necessary and make appropriate notes (The APA note that clinical records must be kept for participants in groups and classes, with sufficient notes on each patient's file,
click here
to read more). After an agreed period of time, the client should then re-visit their physiotherapist in a 1:1 setting for re-assessment.  At this stage, it would be appropriate to design a new program to ensure the client continues to be challenged and progressed or if appropriate, referred onto a general class.
Pilates classes
Pilates classes usually consist of 6-12 clients per physiotherapist, depending on the space and equipment available for approximately 45-60 minutes. The APPI recommends no more than 12 participants per class. In a class, all  participants follow the same instruction, with the physiotherapist modifying exercises where necessary for individual clients. The physiotherapist is required to make notes on the participating clients record (The APA note that clinical records must be kept for participants in groups and classes, with sufficient notes on each patient's file,
click here
to read more). Prior to attending, each client should have completed an initial 1:1 assessment as described above. To challenge and retain your clients you may like to offer a range of Pilates classes such as beginner, intermediate, advanced, cardio or power Pilates. You may also like to consider offering population specific classes such as ante/post natal or Pilates for low back pain.
Marketing
Not only are small group sessions and Pilates classes a fantastic way of retaining your clients they are also a great way of attracting new clients. As allied health professionals you have the ability to stand out from the crowd with your marketing by advertising yourself as a fully qualified physiotherapist and Pilates instructor delivering clinical Pilates classes. To abide by the
APA
policy you should ensure that you describe your groups or classes to match the following descriptions;
Group:
Groups typically have 6 participants or fewer who are being treated with individually designed interventions for the treatment of a specific health condition.  Group physiotherapy requires pre-intervention assessment, individually designed interventions for each group participant, re-assessment and clinical record keeping e.g. noting improvements and prognosis.
Class:
Classes may have any number of participants but participants perform the same exercises.
Benefits of small group sessions / Pilates classes:
Clear progression for clients
Client retention
Reduced clinician costs
More affordable for your clients
Attract a new clientele
Offer a broader range of services
Pilates Instructor Training – How do become a certified Pilates Instructor
The first step is deciding if you would like to offer matwork and equipment Pilates sessions and classes, just matwork or just equipment.  The services that are currently available at your work place and the environment in which you would like to end up teaching (i.e Pilates studio, hospital, own clinic etc..) may help you determine this. If you have never encountered clinical Pilates before you may like to book in for a mat or equipment class first. From there, you can choose if you would like to complete one of our Pilates certification series (giving you a discount) or for a more flexible option you can complete and pay for your training level by level starting with APPI Pilates Matwork Level 1. Physiotherapists have designed all of our APPI Pilates courses specifically for the clinical setting. After each module of training you will have practical Pilates skills to immediately implement into your treatment plans.