How Can Therapeutic Yoga Complement My Clinical Practice?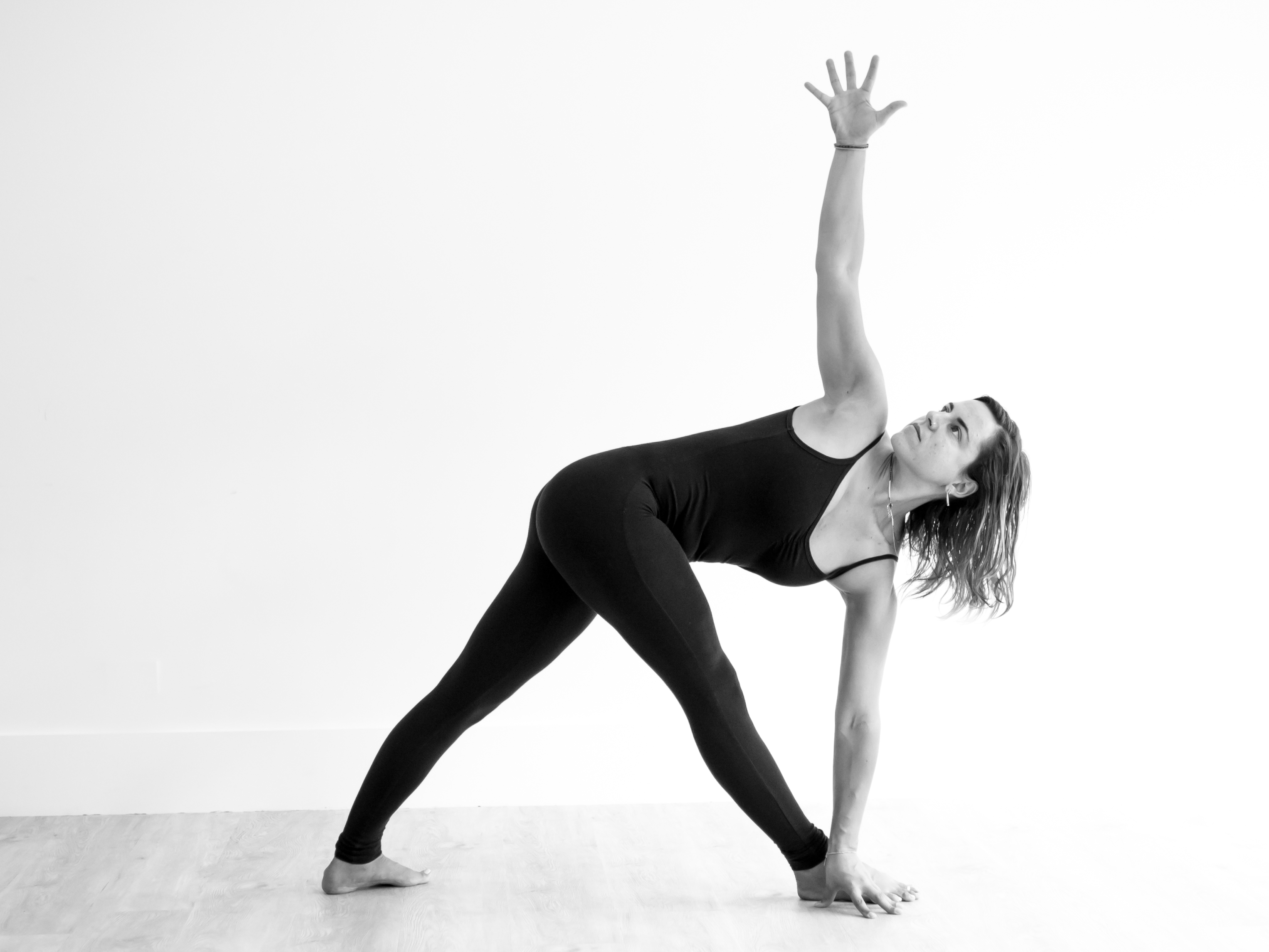 For many years the Yoga practitioner and the Physiotherapist battled within me.
I have been practising Yoga since I was 17 years old. The postures, the breathing and the focus were embedded in my being. I loved how the practice challenged me, how it made me feel and yet there were moments when I would hear alignment cues or references to energy that didn't quite make sense to me. At times I would push my flexible, young body to ranges of motion beyond that which I could control and I didn't always have teachers who would suggest more functional ways for me to support the unique needs of my body and my personality.
This experience is all too common in the wider Yoga community. The practice has a reputation for being about stretching and sweating in a heated room. It can be easy to assume that you have to be young, fit and flexible in order to be able to practice. This together with the metaphysical philosophical concepts often shared in class make the practice at times seem out of reach to many and can turn health professionals off from practising themselves and referring their patients.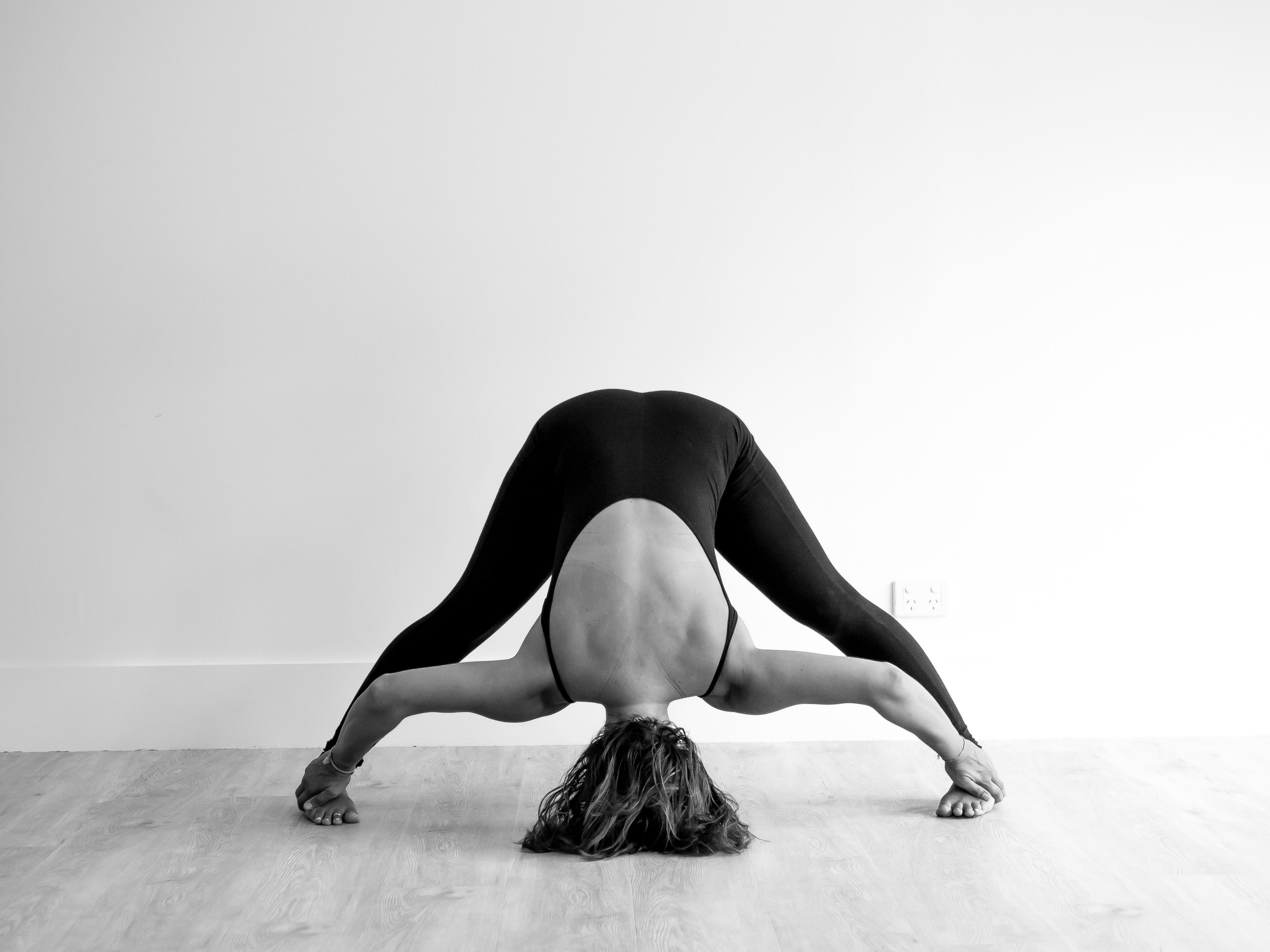 How far this perspective of what Yoga offers is from what it can truly offer to everybody who practices. With the years I have not only been fortunate enough to practice with great teachers who supported my body safely and intelligently but also contextualised the philosophy in a way that helped me use Yoga to expand my self-awareness and independence.
Yoga has always been inherently therapeutic, designed to meet the unique needs of each student, body, mind, and experience however over time the modern practice has been narrowed into a mixed level public movement class and much of the precision and wisdom has been lost form the practitioner's everyday experience of the practice.
My passion for the last three years has been about sharing the therapeutic benefits of the practice for any body type, at any age.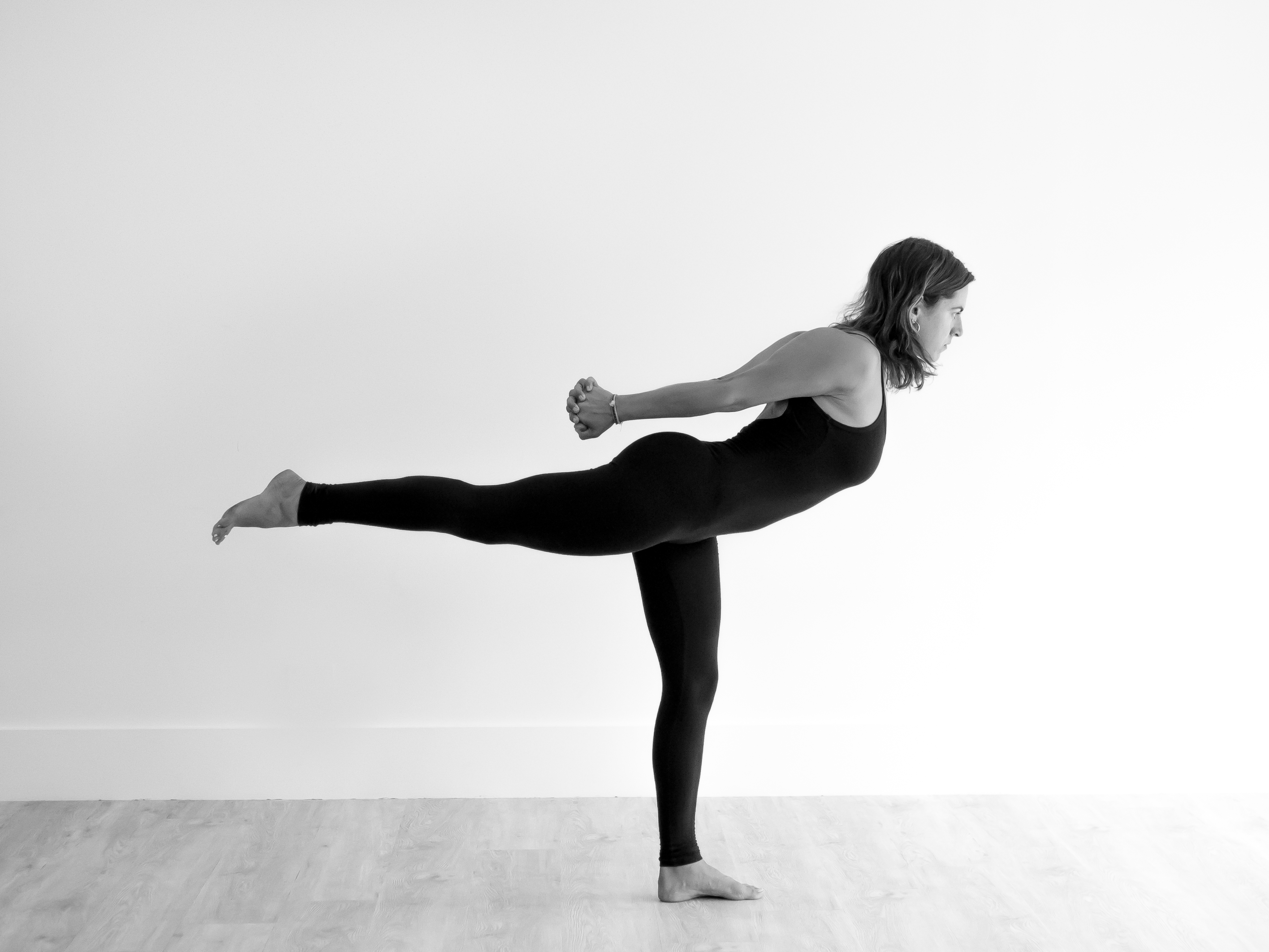 Below is a list of ways in which you can use Therapeutic Yoga to compliment your clinical practice:
1. Yoga takes a biopsychosocial approach to enhancing self-awareness and wellbeing
A model which not only supports a patient's welling physically but also helps to raise their awareness of how personal internal factors and social factors influence pain and injury has been instilled within me through my Physiotherapy career. Yogic Philosophy and practice offers much in the form of guidance about the mind/body connection, the power of our mental/emotional wellbeing on total body health and how our lifestyle factors impact on the body and mind.
Using the knowledge of this ancient system we can approach supporting the holistic health and wellbeing of our patients.
2. Yoga is low impact and offers many modifications making it suitable for most populations
Each Yoga pose has many variations and modifications to not only support students at any level or with any injury but also to continue to challenge the strength, balance, and flexibility of those wanting to advance.
It is not a core element of Yoga to move quickly between postures. In fact, the original Hatha practice was characterised by long holds focusing on breath and alignment in each shape.
Yoga is a low impact, low load and functional practice which can be modified and propped to support the needs of everybody, from a patient with an injury/illness to a fit individual wanting to challenge themselves.
3. One on One Yoga
The majority of my current clinical caseload is made up of patients interested in complimenting their rehab and recovery with yogic postures, breathing techniques and mindfulness. From adding more mindful awareness on breath and movement to using functional, therapeutic yoga postures for musculoskeletal rehabilitation there are so many opportunities to use Yoga to compliment the already evidence-based approach to patient management in our clinics.
My specialty in Yoga also opened up an opportunity to work with current Yoga students wanting to understand how to support the unique alignment needs of their bodies and how to work safely into the postures for a healthy lifelong practice.
I receive dozens of referrals from Yoga studios who I am affiliated with when students sustain occasional injuries and are wanting to work with a therapist who understands their practice, can make recommendations for safe return to Yoga and provide advice for preventing injuries based on my understanding of the Yoga postures.
This is yet another wonderful practice that supports therapists treating hands off with clients encouraging function and independence.
4. Clinical Yoga classes
Therapeutic Yoga is ideally offered in small group classes. The focus could be general total body awareness or specific classes for different populations.
We have seen the popularity of clinical pilates classes in the community. Not only those with injuries are drawn to this style of rehabilitation, but also those wanting to practice with precision and guidance from an experienced therapist who understands anatomy and efficient movement and posture.
Small group Yoga sessions are the perfect way to support the individual needs of any students and there is a growing need for such offerings in our communities as the evidence in the effectiveness of Yoga rises more and more students are desiring such an approach to learning Yoga. Health professionals are perfectly placed to provide this class and can share a style of Yoga practice which is not only safe but also encourages posture, alignment, and progressions suited to the needs of the individual.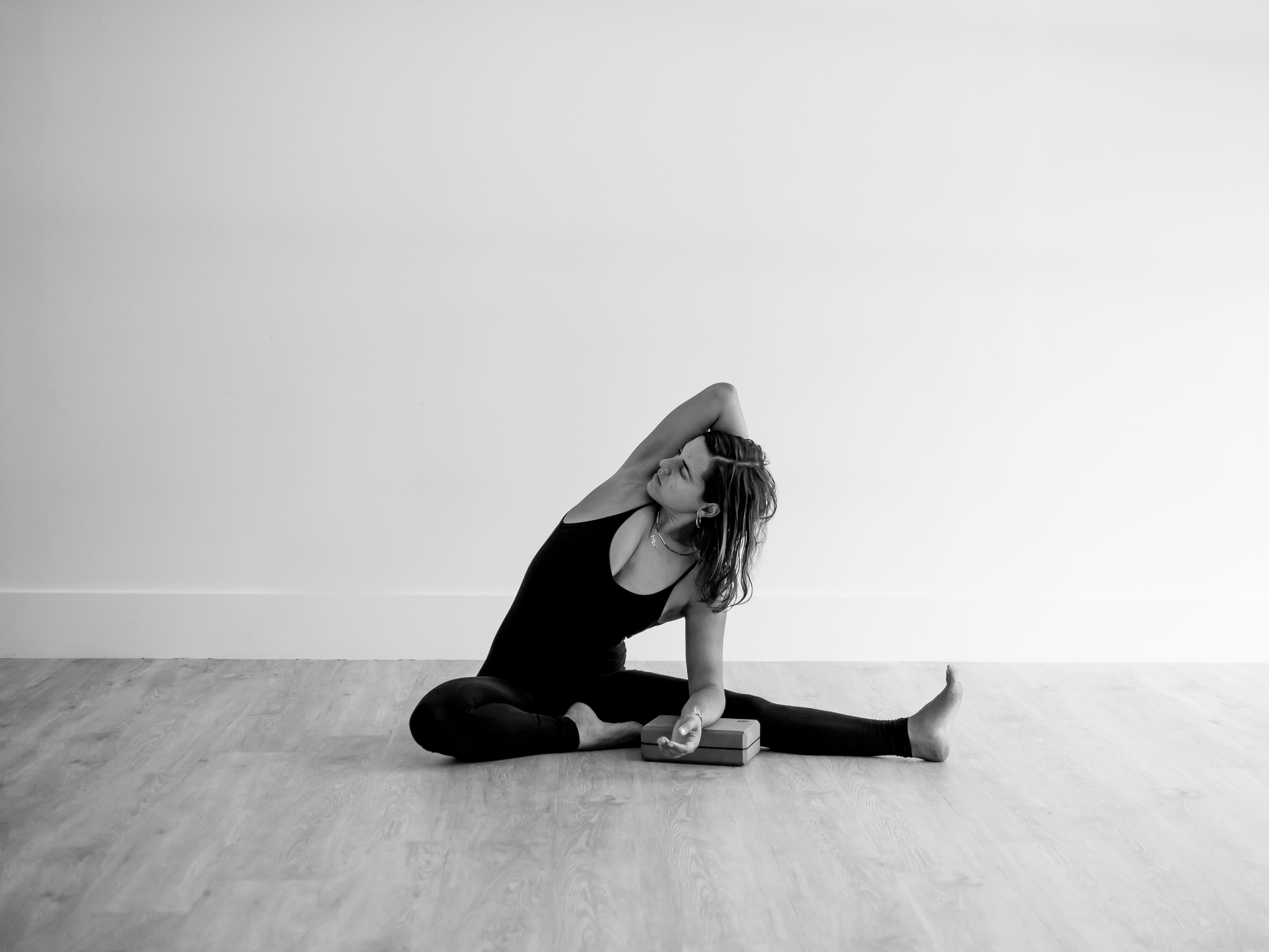 5. 1:1 mindfulness within private treatment sessions
Mindfulness practice is a simple way to align a person's body and mind in the present moment. There is much evidence on the power of mindfulness to enhance not only wellbeing but to manage pain and support mental health.
Whether private treatment sessions are started with a brief mindful moment to arrive, a body scan for relaxation, presence and pain management or a seated mindfulness exercises there is much scope to offer this as a complementary or primary treatment for a range of patient needs which is strongly supported by evidence.
6. Group mindfulness sessions
The credibility and respect that health professionals have in our community ensures that clients are drawn to practice techniques that support not only the body but also the mind within our clinics.
Group classes focusing on the practice, theory and self daily practice of mindfulness are the ideal adjunct to movements classes at a clinic to support even those clients wanting to experience the vast physical, emotional and mental benefits of the practice.
7. New revenue streams for your business
All of the above offerings are not only ways in which your clinic can support its existing clients, but also allows you to open your offerings to new populations curious about and interested in Yoga, Mindfulness and taking a holistic approach to their health and wellbeing.
8. Yoga supports the wellbeing of the clinician
Mindfulness and Yoga are practices that have far-reaching benefits beyond just the physical body. Practitioners report not only greater strength and postural control but also enhanced energy levels, empathy and capacity to be present with greater ease. So many health professionals report burning out from working hard physically and supporting their clients to manage illness, injury, pain, and emotional/mental distress. This practice has continued to shape me and support me as an individual. My ability to show up for my patients and students whilst supporting my own wellbeing keeps me able to continue working with presence, energy, and passion.
Our Therapeutic Yoga Training is an opportunity to explore the practice for yourself. To feel the benefit of the physical postures, the breathing techniques, the mindfulness/meditation practices and to understand the benefits of yogic philosophy to support us mentally, emotionally and socially.
I would be honoured for you to join us at a course across Australia, New Zealand, and the UK in order to experience the potency of a Therapeutic Yoga Practice for your own self, to support your clients and to grow your business.
Irene Ais | Unite Health Therapeutic Yoga Educator