How to create your personal brand as a Pilates instructor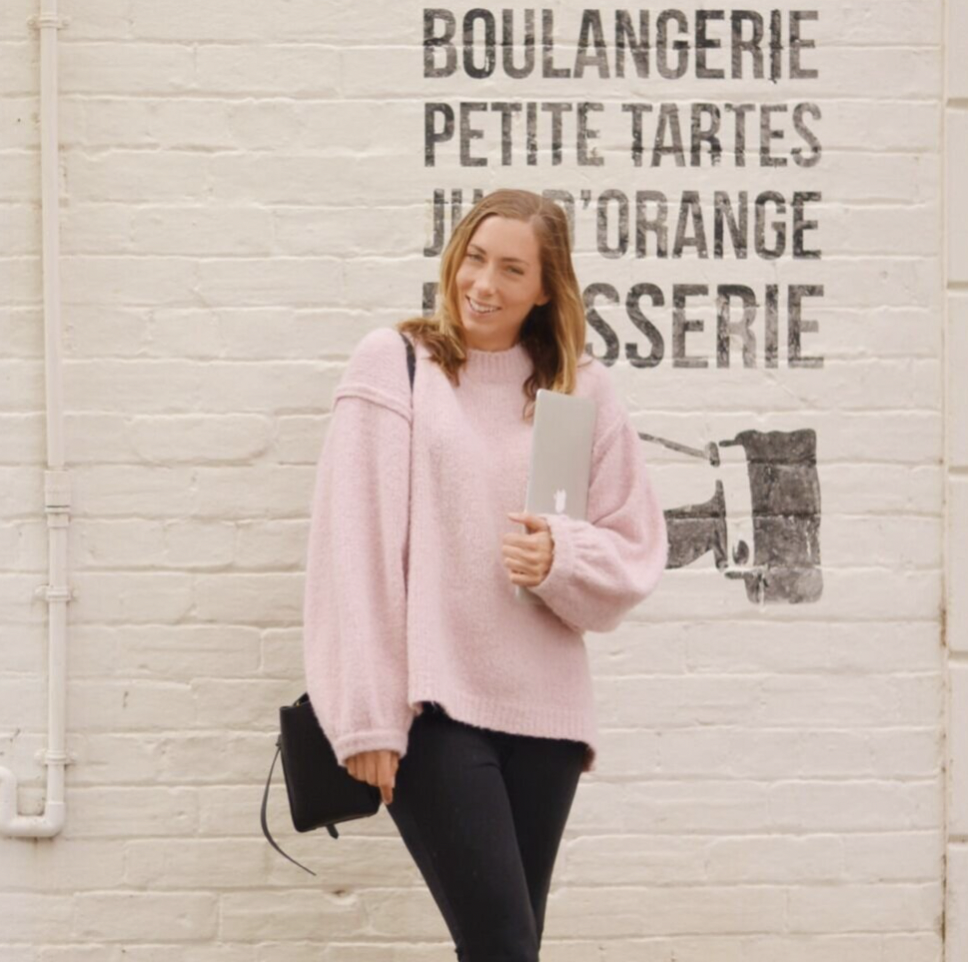 By Natalie Lasance of The Meaningful Social Club, Social Media Agency in Melbourne.
So you've completed your Pilates Instructor Certification at Unite Health (yay!) But what do you do next?
There are so many career options available to you, whether you want to work part time in a studio, set up your own business, or even become a fitness influencer.
The one thing that will help you to be successful, no matter what path you choose, is having a strong personal brand.
I've been working as a Social Media Manager in Melbourne for over 10 years and know a thing or two about creating strong brands on social media, so let me share some tips!
1) Know your why
It all starts with WHY. You need to get really clear on your purpose and values so that you really know your own WHY. All personal brands start with a strong purpose, which is communicated through everything you say, post and do!
Before you can convince anyone else to believe in you, you need to know, love and believe in yourself. So spend some time thinking about WHY you wanted to become a Pilates Instructor. It might even help to write up your own mini brand statement so that you have clarity for yourself and can easily share this with others.
2) Be clear about how you are different
In a sea of sameness, it takes bravery to stand out! If you want to create a strong personal brand for yourself, take some time to identify the wonderful things that make you different. Is it your sense of humour? Is it your passion for body positivity and diversity in the industry?
People want to know the real, authentic you! As with your purpose, it might be helpful to write out a list of 4-5 things that make you different. Keep this list handy for whenever you create social media content, or even attend a job interview! People will love to hear about them.
3) Showcase your personal brand on social media
Once you've identified your personal brand, it's time to start posting. As a social media manager and strategist myself, this is where I believe the fun really starts.
Before you post a thing, I would recommend you complete a mini social media strategy. Look at some accounts that inspire you and analyse what works for them. Then create a one page document that outlines what you are going to try for yourself.
Remember, there is not one single strategy that works best on social media. The best way to create content that resonates, is to be authentic to your true self. If you hate talking on camera, it's OK to not post loads of face-to-camera stories. Perhaps you could film yourself completing Pilates sequences instead and add music so you don't have to talk?
4) Build a following on social media
If I can give you one piece of advice to grow your social media profiles, it would be this… SHOW UP AND BE YOURSELF.
Be consistent with your content and put time in regularly to connect with others in a meaningful way. Seek out others who inspire you and leave meaningful comments on their posts. Ask questions and show that you really care about their content. That's the best way to connect with people and build a genuine following.
Some people think you can post and ghost, but this is absolutely not the way to grow a social media presence for yourself. You need to actually show up and show people you care about connecting with them.
5) It's all about video
Finally, let's talk some practical tips. TikTok is a massive force in the social media world and I would highly advise you to get on there and start posting. If you want to stick with Instagram, make sure you're posting reels as these are prioritised by the algorithm.
To create high quality video, all you need is an aesthetically pleasing place to shoot, some decent lighting and a tripod or ring light for your phone. If you don't want to spend a lot of money on equipment, my biggest tip would be to make use of natural light. It's free afterall and can really elevate your footage.
I hope these tips have been helpful in inspiring you to build a personal brand and grow your social media.
If you'd like to hear more from me, give me a follow @meaningfulsocialclub
Natalie x
P.S: not yet completed your Pilates Certification? Don't worry! We have new course dates in YOUR state for you. Click here to check them out.