Pilates Instructor Self-Care – 4 Teaching Tips!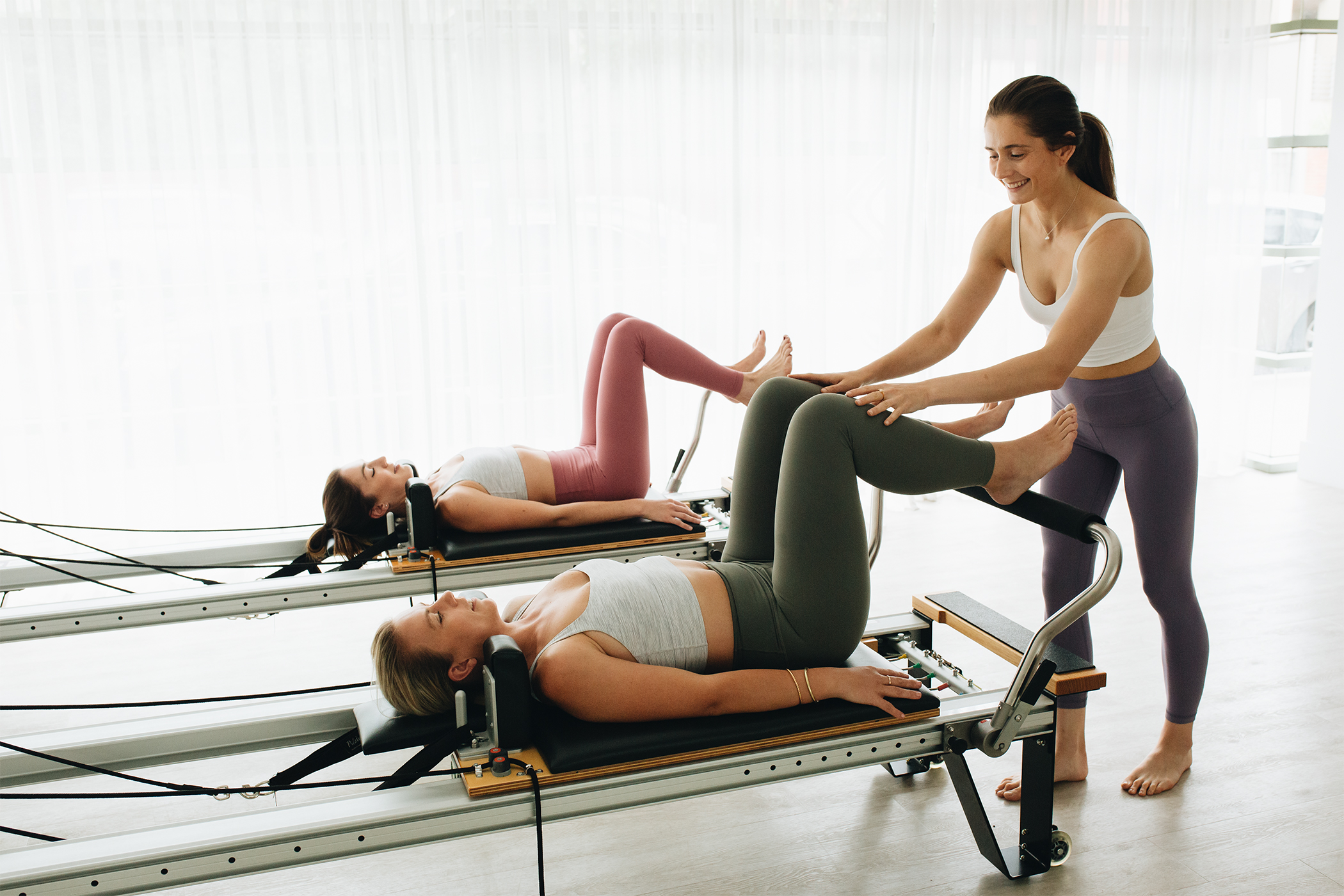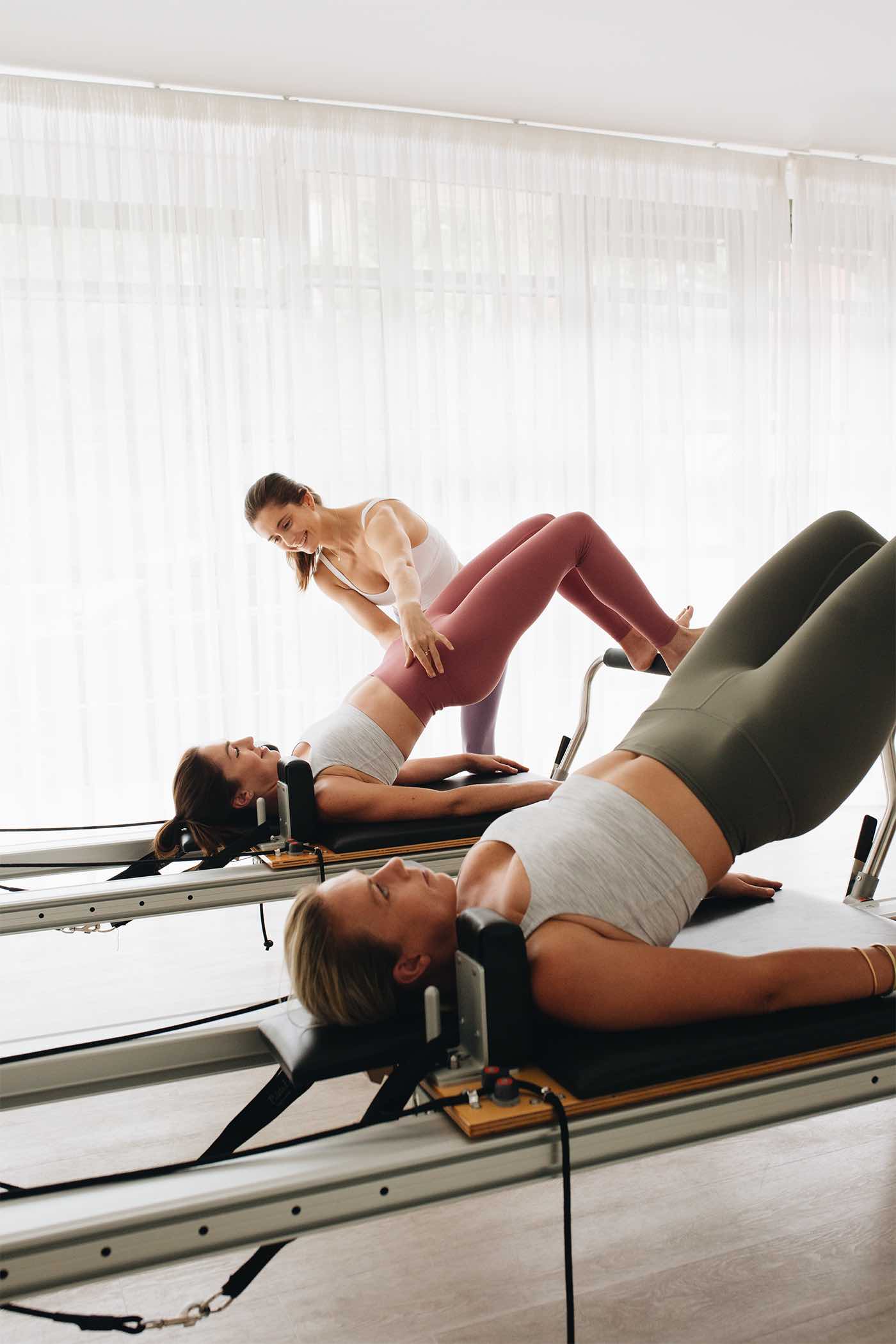 Being a Pilates Instructor is such a rewarding role – there is no better feeling
than watching participants progress their Pilates, and gain more and more
confidence! Pilates Instructors are also notorious (and rightly so), for wanting to ensure that their participants' form is always in check so that most importantly, they are safe, but also so that they get the most out of each exercise.

What can be so easily forgotten though, is that as Pilates Teachers, we give
ourselves the same self-care that we so abundantly dish out to the participants!

Looking out for ourselves, will not only ensure that we get the most longevity
possible from our career, but it will also mean we are setting the best possible
example to others.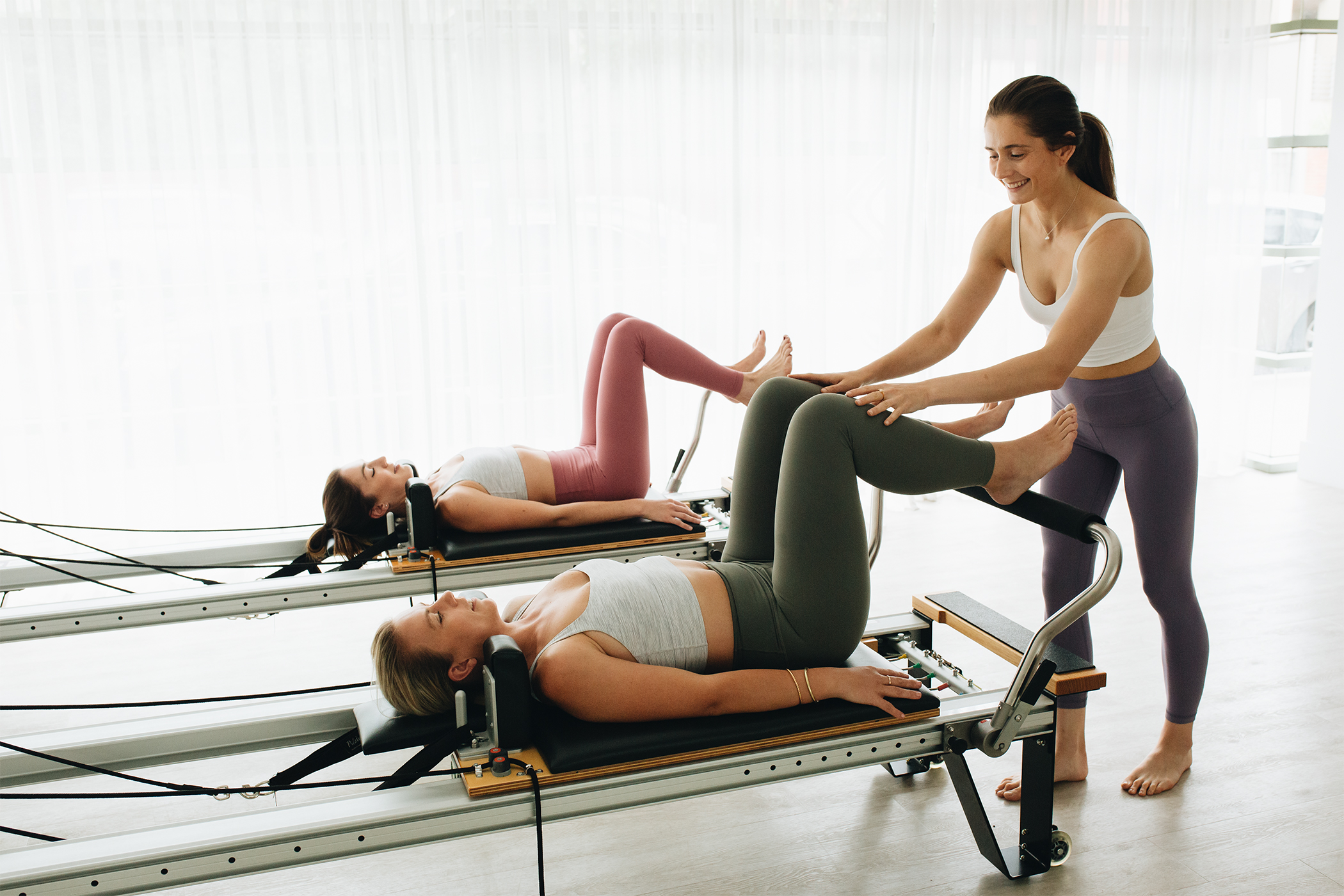 So, here are 4 Teaching Tips to help you maintain self-care while instructing:
1. Move mindfully: Whether you are teaching mat, studio, or reformer
Pilates, you are probably doing quite a few movements more repetitively
than you think! Take note of how you move your body to change springs
on the reformer carriage, pick equipment up off the floor, or bend down
to assist a participant. In general, bending at the hips and knees rather
than flexing through the spine is safer as well as ensuring that the load we
are lifting repetitively is not too heavy. Be mindful of how you are moving
to avoid repetitive strain.
2. Maintain your own self practise: It's all too easy to find yourself teaching
so many hours in the studio, that you either don't have the time, don't
have the energy, or are struggling to find the motivation to do your own
Pilates self practise. You might find it helpful to try and sneak your own
workout in just before you teach, or perhaps jump into another
instructor's class at another studio to change up the scenery, or maybe
even try an online Pilates workout that you can do at home! Find what
works for you, to ensure that you can keep up some self-practise.
3. Sometimes rest is best: It can be so easy to agree to taking on one too
many classes, or covering for people who are going on holidays, and
forgetting to give your own body a rest. This is something that can lead to
burnout and affect your motivation to keep teaching. This is why it is so
important to be responsible when agreeing to teaching hours, and
keeping the bigger picture in mind.

4. Keep up healthy habits: Classes often run early in the morning, later in
the evening, and on weekends. This can make it difficult to maintain a
healthy routine when it comes to diet, sleep and your own exercise
routine. Organisation and preparation can help to keep these areas of our
life in check, so that we have a long and successful career as instructors.
So we hope you found these tips interesting - being a Pilates Instructor is such a rewarding career and the more we can ensure we are looking after our own
bodies, the more we can give back to our participants, and also set the best
example possible for them, and for ourselves, too.
APPI Pilates Instructor Course
Are you interested in becoming an Internationally recognised APPI Pilates Instructor? Find out about our Pilates teacher training here.
FREE APPI Pilates Class
Join us for a FREE APPI Pilates class and information night with a leading APPI Pilates Instructor. Move your body and learn what it takes to become a world-class Pilates instructor.

When: Monday 30th March @ 6.15pm
Where: Unite Health, 18 St Edmonds Rd, Prahran
Cost: FREE

Not in Melbourne? Email us here to register for your free Pilates class.
You can also book in a time to chat HERE with one of our Education Experts
About the author:
Mari Yammas is one of our very talented presenters here at Unite Health. Mari is a qualified physiotherapist, with a passion for wellness through pilates. Marilena was introduced to the APPI method while living in London and went on to work at APPI's Wimbledon clinic.
She also works as a Pilates guru for Steph Claire Smith and Laura Henshaw's @keepitcleaner
You can find her at @i_do_pilates_