The Power of Breath with Kathryn Anderson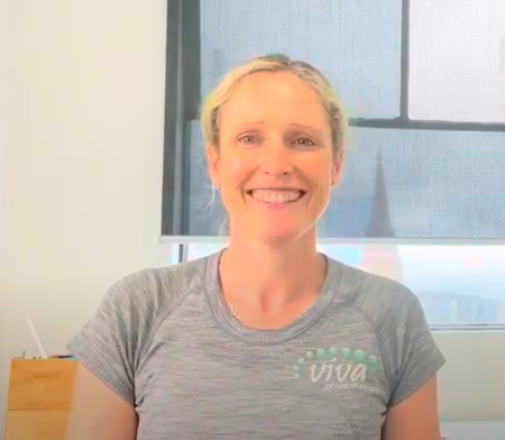 Kathryn Anderson has been an educator with APPI since 2006 and enjoys facilitating courses in matwork, equipment, pre and post natal, and other CPD.
Kathryn opened her own clinic, Viva Physiotherapy in 2009 after she completed her Masters of Physiotherapy (Manual Therapy) at the University of Western Australia. Kathryn gained her bachelor degree with honours from The University of Melbourne. Since then, she has worked extensively in private practice, both in Australia and the United Kingdom. She spent three years at the prestigious Fulham Physiotherapy clinic in London, specialising in conditions such as sports injuries (particularly distance runners), spinal injuries, and pregnancy.
In this blog, Kathryn shares why the relationship between our breath and each movement is essential when practicing Pilates.
In APPI Clinical Pilates we use the breath to support the exercise using our understanding of this relationship. Breathing supports centering through the diaphragm's relationship to the pelvic floor and deep abdominal muscles that make up the cylinder "core" in the body.
Breathing effectively allows our diaphragm to works reflexively with our pelvic floor. When breathing in, the diaphragm shortens and travels downwards; the lungs expand and the pelvic floor drops to make space for the organs. When breathing out, the diaphragm lengthens and the rib cage depresses and retracts.
Each time you're completing a class, try to bring awareness to your breath. Don't overthink it, but rather gently introduce deep, connected nose breathing.
Effective breathing requires a full range of motion throughout the joints of the rib, complimented by full lengthening and shortening capacity of the pelvic floor and diaphragm.
It's of course true that effective breathing isn't just necessary for Pilates, but for day-to-day life. Oxygen is our primary life source, what disperses from that is known as CO2, the champion of our pH system. It's the CO2 remaining that predicts our rate of breathing, alongside various other systems in the human body.
- - -
Keen to start teaching Clinical Pilates online?
If you have any questions at all, connect with one of our educated #UniteFam members here.
Take time out for yourself with one of Unite Health's Online Pilates classes.